OLEAN, NY – Grand River Agency is pleased to announce the appointment of Josh Hatcher as Vice President of Client Success. With a strong background in creative marketing, graphic design, writing and leadership, Hatcher brings over 25 years of experience to serve GRA's small nonprofit and business clients across the United States.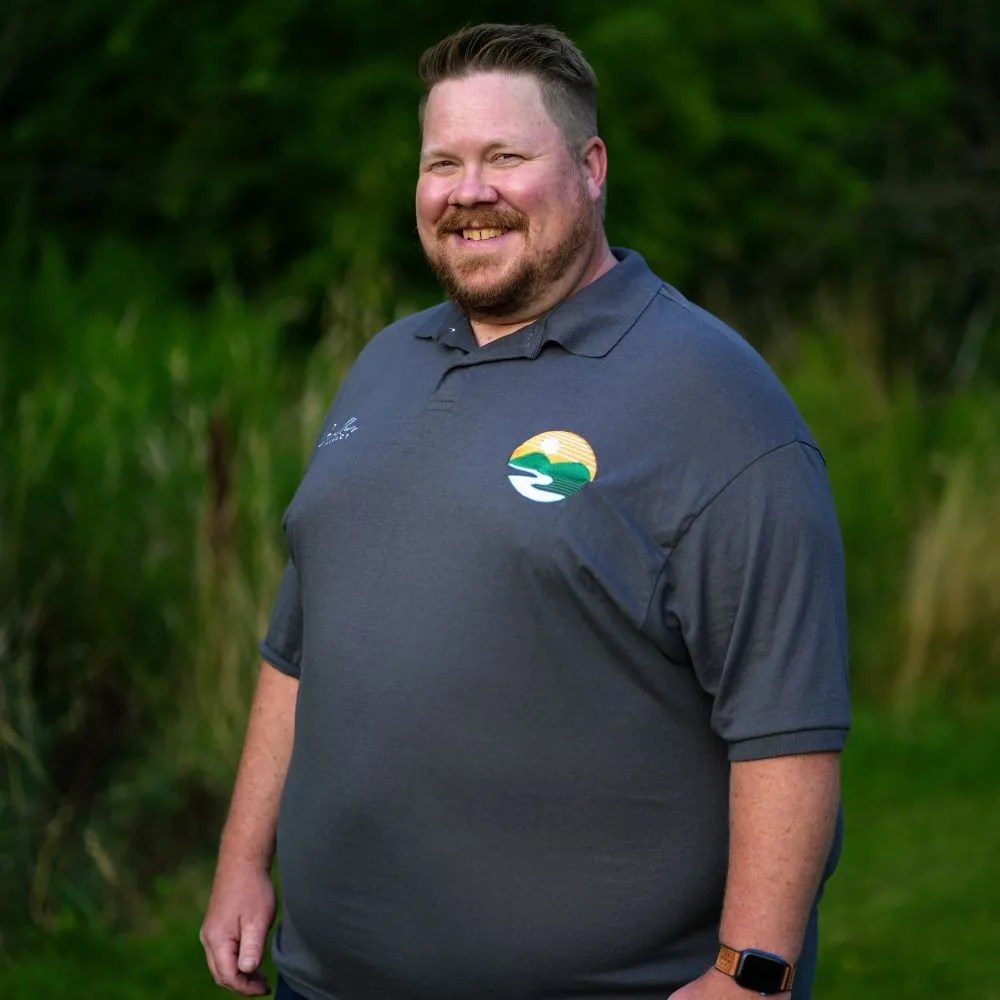 Hatcher will oversee a team of designers, writers and marketing experts, fostering strong client relationships and driving the agency's commitment to helping clients succeed in their strategic communications endeavors. Hatcher's skills with content strategy will map out a unique plan for even small clients to achieve big-market outreach and impact.

His expertise in comprehensive marketing strategy, video production and social media, combined with his success in growing his own podcast at Manlihood.com, will also play a pivotal role in the agency's expansion into podcast marketing services. 
"Josh comes with decades of experience in so many different professional communications arenas," said Kelsey Boudin, President and Founder of Grand River Agency. "Asking him to become our VP of Client Success was an incredibly easy decision. He began in digital marketing and website development work when internet commerce was still in its relative infancy. That perspective, having evolved alongside the digital realm, gives Josh the ability to see strategies and solutions that others would overlook. That's worth its weight in gold for our small nonprofit and business clients, who must stand out in all the noise against competitors with ample resources."
Hatcher's hire is a strategic move for Grand River Agency, which recently rebranded from Southern Tier Communications Strategies, LLC. Having previously worked with the agency as a part-time contractor for the past three years, his transition to a full-time position marks a significant milestone in the agency's growth and expansion plans.
"Grand River Agency's approach to marketing, with integrity and putting clients first, is truly remarkable," said Hatcher. "I get charged up when we help clients succeed. When their phone starts ringing, and their emails start coming in because of the strategies we've implemented, that really makes this all work."

Boudin added, "Josh is particularly committed to our nonprofit marketing clients. Most nonprofits aren't aware of how much they must accomplish with each post, appealing to both the individuals they serve and the funders who make it possible. His strategies are rooted in data and analytics, but they also take a special human touch for what resonates."

Grand River Agency sets itself apart in the market by offering a broad spectrum of communications services, catering to both nonprofit organizations and small businesses. The agency's expertise in grant writing, combined with their focus on crafting compelling messages for donors and the general public, has been a driving force behind their significant growth in the nonprofit sector.

That storytelling is amplified by both Boudin and Hatcher's experience in journalism, "We're professional storytellers. Digital storytelling is the new journalism. Josh's journalistic background in print, radio and broadcast journalism adds even more layers to his expertise," Boudin said.

As Grand River Agency expands its reach beyond the Southern Tier of New York, the company's commitment to building strong relationships with clients remains steadfast. With Hatcher at the helm of client success, the agency is poised to achieve new heights in delivering tailored marketing solutions, Boudin said.
Email josh@grandriveragency.org for a free consultation. For more information, visit grandriver.agency and subscribe to the free podcast at stratcomm.live.
-30-
.
About Grand River Agency:
Grand River Agency is a strategic communications firm, established in 2020 in Olean, NY, that specializes in delivering comprehensive communications solutions to businesses and nonprofits. With a dedicated team of experts, Grand River Agency helps organizations to amplify their message, establish a strong brand and achieve sustainable growth. For more information, visit www.grandriveragency.io.