Change and growth. It's the natural order of things … if you're doing it right. Our growing strategic communications firm is now Grand River Agency, and we're determined to build on the strengths, successes and lessons learned the last 3 years.
We launched in 2020, at the beginning of the pandemic, as Southern Tier Communications Strategies, LLC. The risk was immense. The path, uncertain. I aimed to take nearly two decades of experience in journalism, digital marketing and nonprofit fundraising and provide communications value typically enjoyed only by big-budget enterprises.
So we built relationships. Relationships became clients. Clients became friends. From digital marketing campaigns and website development for small businesses to grant writing and community outreach for small nonprofits, we've delighted in helping our friends succeed.
Standing out amongst THE BIG GUYS is never easy. It's indescribable seeing communications strategies achieve – and surpass – desired goals and objectives. Using similar tactics employed by larger organizations, our clients have seen results in our own backyards here in the beautiful Enchanted Mountains of Western New York and around the United States.
'We All Have a Story to Tell. Let's Tell It Well.'
Stories. Narratives. They're behind the nurturing of every mutually beneficial relationship.
Marketing drives commerce. Public relations builds support for good causes. Grant proposals become financial windfalls to build and sustain community missions of scale. An organization's success is entirely dependent on its ability not only to promote goods and services, but also to affirm its community identity.
Establishing that place of belonging requires an immense communications capacity, especially in the 21st century digital realm. It's not enough to BE SOMETHING. Only by AMPLIFYING YOUR MESSAGE does that MEAN SOMETHING.
But the reality is, so many lack the capacity to deliver the volume of quality communications needed to stand out. It's true for the small cybersecurity firm as it is for the community food pantry – even within their own communities. Digital graveyards sit where success stories should be told and thought leadership celebrated. Grant proposals for life-sustaining programs remain unwritten.
Food for thought: More than 50% of small businesses and nonprofits don't have a marketing strategy. Even fewer have a strategic plan and fundraising blueprint to build new programs and offer long-term sustainability – even for rainy days and economic downturns. 
Don't let your organization fail to achieve its potential. An investment in strategic communications is an investment in capacity-building and growth like no other.
The Evolution of Grand River Agency as a Communications Powerhouse
Similarly, Grand River Agency needed to grow and evolve to become Grand River Agency. The team has grown – collectively adding DECADES more experience in services including website development, graphic design, content marketing, public relations, nonprofit fundraising, audio/visual production, and much more.
Our commitment to service, primed by an influx of clients almost immediately after our founding, made focusing on our own strategic marketing and communications almost impossible. But today, we've achieved a position of power and prominence to continue to grow this agency to help even more friends.
Our partnerships around the country further ensure that strategic communications resources are never out of grasp – even if we can't provide them personally.
That's our commitment … to you. As always, I'm here to chat.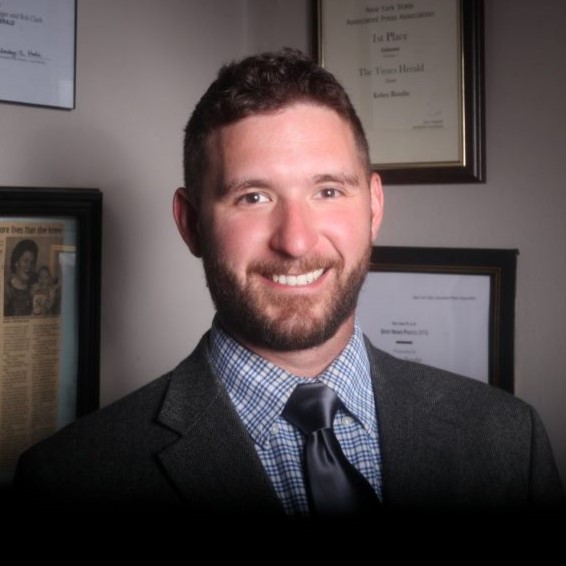 President and Founder, Grand River Agency
With over 17 years of diverse experience in print journalism, digital media marketing, and nonprofit administration, Kelsey Boudin founded Grand River Agency (formerly Southern Tier Communications Strategies) in 2020. The agency specializes in offering contract-based strategic communications, content marketing, grant proposals, website design, and public relations services to small businesses and nonprofits. Kelsey's career spans roles as an editor, content creator, and grant writer, reflecting his expertise in leading successful digital marketing campaigns, securing funding, and executing various projects.