Communicating a nonprofit mission is the first step to fulfilling that mission. Essentially, your nonprofit mission can't exist without communication, which can happen in a variety of ways across numerous outreach channels.
Without a strong infrastructure to lead a community dialog, your nonprofit's story stands zero chance of reaching the people and systems you intend to serve. Perhaps most importantly, without a strong impact narrative, you won't attract the donors, grant funders and volunteers who might partner in your nonprofit success. 
Amplifying your nonprofit storytelling – and actually standing out in today's super competitive and crowded spaces – requires expert communications strategies:
Skillful public relations
Data-informed digital marketing
Donor outreach, cultivation & retention
Thought leadership expressing & explaining community need
Without all this, the spotlight eludes even the most remarkable community programs.
Nonprofit Storytelling: Amplify Your Message with Strong Communications Tactics
We love the concept of AMPLIFYING your nonprofit storytelling. It's not enough just to tell your story. Effective communications strategies put weight and volume behind your messaging – so your organization actually stands out against nearly 1.9 million other charitable causes clamoring for the same resources.
Your mission propels your work, energizes your team, and beckons donors and advocates to your cause. How then do you aptly communicate it? Here are a few basics:
1. Craft a Clear & Compelling Mission Statement
A clear mission statement encapsulates your nonprofit's purpose and values. It's the reason for your organization's existence. The best mission statements are concise – the shorter and simpler the better to ensure there's no ambiguity. 
It's the bedrock upon which your messaging and branding are built. For a mission statement that resonates:
Employ straightforward language
Spotlight impact
Embrace authenticity
Involve stakeholders
Include service recipients
Collaborate with your team and individuals served alike in crafting a strong nonprofit mission statement. Regular review of your statement ensures alignment and, if necessary, evolution.
2. Harness the Power of Storytelling
Stories bridge gaps in human knowledge. They make sense of things we don't know. They provide perspective, and told well, they lead naturally to a call-to-action. For most nonprofits, that call-to-action is simple: either support or benefit from the mission.
Each person and/or system served by your nonprofit is a potential character in your ongoing narrative. (Heck, they might be an entire story unto themselves.)
Use real-life narratives to illustrate your nonprofit's impact. Showcase how your efforts change lives, allowing donors to connect on a personal level and service recipients to envision a better quality of life. Stories humanize your mission, transforming it from concept to reality.
Center your stories around those your nonprofit serves, and let them speak for the improvements they're seeing in their own lives. Personal anecdotes, case studies and testimonials all illuminate the tangible community change your nonprofit brings.
3. Visualize Your Mission
Visual content speaks volumes in the 21st-century digital age. Employ images and videos to vividly convey your nonprofit's essence. Infographics, reels, charts and graphs enrich your nonprofit storytelling palette. They're the perfect supplement to the written word.
This multifaceted approach captivates your audience and makes your content memorable – and infinitely more shareable. Visuals breathe life into your website, social media and other marketing channels used for local and widespread distribution. Audio content like podcasts further augments your message.
(Here's a case study of our video production work.)
4. Master Social Media Strategy
Properly strategized, social media has the potential to amplify your nonprofit storytelling around the globe. Tailor your social media platform choices to your target audience(s). Platforms like Instagram, Twitter and even TikTok typically engage socially conscious and trendy individuals, while LinkedIn remains the standard for professional crowds.
Foster engagement and relationships through meaningful interactions. Social media is a two-way conversation. Your engagement and overall effectiveness is improved by frequently responding, interacting, answering questions and thanking for support.
A well-structured social media strategy is planned well in advance with a content calendar anticipating and organizing:
Various content types
Publishing dates & times for optimal engagement
Timely themes & coordinated campaigns
Written post copy
Images, videos, links & hashtags
It's not enough for nonprofits just to use social media. You must LEVERAGE social media, and take advantage of the myriad resources, discounts and training opportunities available only to nonprofits.
5. Mobilize Your Community
Enlist your supporters as advocates to magnify your impact. Effective nonprofit storytelling naturally and organically encourages followers to share your message for the greater good. Community-building strategies include volunteer programs, community events and various nonprofit marketing tactics including online forums devoted to pressing local/regional needs.
Nurturing relationships with your supporters is pivotal. Make them feel valued and part of your mission's narrative.
6. Cultivate Consistency
Consistency across communication channels builds trust. It's hard for both nonprofit funders and service recipients to trust an organization with a "digital graveyard." If an organization hasn't posted in six months, it begs a logical question: "What have they been up to?"
From your website to social media to email newsletters, releasing messaging with a dependable cadence reinforces your organization's credibility. Additionally, it's helpful to establish a style guide standardizing voice, tone and visual identity. Regular reviews ensure mission alignment and quality control.
7. Spotlight Your Nonprofit's Unique Value
When's the last time you thought about your nonprofit's unique value proposition? How does your organization solve problems or bridge gaps in distinct and undeniable ways?
Your nonprofit storytelling must highlight what sets you apart. Emphasize your distinctive approach, the demographics you serve, your unique metrics and how ONLY YOUR NONPROFIT can serve that particular role. This sets you apart in a crowded space, attracting donors and supporters aligned with your mission.
Nonprofit Storytelling That Actually Drives Support
At Grand River Agency, we're seasoned digital storytellers who understand the transformative power of strategic communication. From content creation and website development to donor outreach and grant writing, our numerous areas of expertise help small nonprofits to build strong communications mechanisms typically only enjoyed by BIG budget organizations.
Without adept donor outreach, cultivating and retaining supporters remains a challenge. And in the absence of compelling grant writing, securing substantial funding becomes an uphill struggle.
Let's transform your message into a resonant symphony of change. Remember, your success story is just a strategy away. If you need help, there's no shame in contacting an experienced strategic communications consultant to navigate digital complexities and hone your nonprofit storytelling.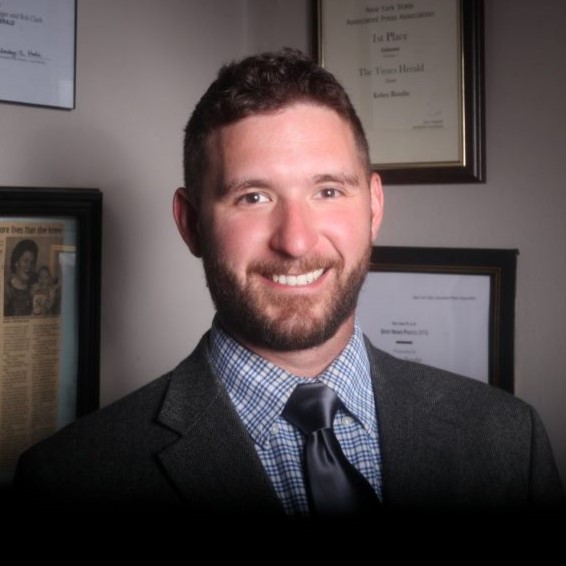 President and Founder, Grand River Agency
With over 17 years of diverse experience in print journalism, digital media marketing, and nonprofit administration, Kelsey Boudin founded Grand River Agency (formerly Southern Tier Communications Strategies) in 2020. The agency specializes in offering contract-based strategic communications, content marketing, grant proposals, website design, and public relations services to small businesses and nonprofits. Kelsey's career spans roles as an editor, content creator, and grant writer, reflecting his expertise in leading successful digital marketing campaigns, securing funding, and executing various projects.