Working as a grant writer at a small nonprofit some years ago, I was also tasked with most of the organization's marketing responsibilities. It tends to work that way at places with limited resources. The staffer with any strat-comm skills whatsoever is thrown on every grant proposal, every social media post, every blog, every press release, every correspondence to board members, etc.
That's no gripe. Nonprofit marketing is of the utmost importance – and it's a shame so many organizations can't (or won't) invest in it as a critical capacity. Some nonprofit executives flat-out underestimate the value of such activities. It's vital not only for community outreach, but just as importantly to appeal to donors, grant funders, volunteers and other supporters.
That former nonprofit job was several full-time jobs rolled into one: a Jack-of-all-trades comms professional: grant writer, digital marketer, journalist and program developer. The experience provided a crash course in nonprofit marketing tactics – what to do and, just as importantly, what NOT to do.
How to Do Nonprofit Marketing … The RIGHT Way
These nonprofit marketing tips are hard-learned lessons that guide me (and my digital marketing team) today as we serve nonprofits around the country. If you're a small nonprofit with limited resources, these tactics are particularly effective to stand out in the noisy, crowded digital realm where larger organizations with massive budgets suck up most of the oxygen.
Here are 5 great ways to improve your outreach and shout your nonprofit's mission from the digital mountaintop. Stand out. Show your impact. Grow your impact!
1. Craft Compelling Stories
It all starts with storytelling. Great nonprofit marketing is great storytelling. As I always say, "We all have a story to tell. Let's tell it well."
Storytelling is a powerful tool that resonates with people emotionally. Share stories that tug on the heartstrings. Stories of individuals whose lives have been positively impacted by your organization's work. Whether it's a testimonial, success story or touching experience, stories humanize your cause and create a deeper connection with your target audience(s). By sharing authentic and impactful narratives, you inspire empathy, support and engagement from your community.
Tell these stories across the most appropriate platforms. It may be tempting to spam every social media account, email blast, newsletter and blog post to share your story. But there are appropriate times and places for all of it. Pay close attention to the analytics – when and where your followers are most likely to see and engage with your content.
2. Build a Strong Online Presence
Having a strong digital presence is crucial for any organization today, including nonprofits. Unfortunately, the same misguided mindset that handcuffs organizations in fundraising also stops many nonprofits from confidently leveraging the best digital marketing tools at their disposal.
Create and maintain a professional website that clearly communicates your mission, programs and impact. Ensure that your site is mobile-friendly, ADA-compliant and easy to navigate. Embrace the power of social media to connect with your audience. Identify the platforms where your target audience is most active and focus your efforts there.
Consistently share relevant content, interact with your followers, and leverage social media resources available only to nonprofits to raise awareness and drive action. We often recommend the Google Ads Grant as a fantastic starting point for nonprofit marketing clients. Take advantage of $10,000 a month in free advertising from Google!
3. Be Deliberate With Your Email Marketing
Email marketing is a tough cookie to crack. Only in email marketing would open rates less than 20% and click-through rates less than 2% be considered good. Yet, it's still widely considered to be one of the most powerful digital marketing tactics – if done correctly. Be intentional with your email content. Keep it informative, educational, interesting and engaging.
As a nonprofit, you have an advantage. Most people tune out marketing emails from businesses. They're typically spammy and always with the underlying goal of making a sale. Your nonprofit email contacts are likely individuals and organizations that believe in your mission: program participants, volunteers, donors or community partners. They've supported before; they'll support again!
Share updates, event invitations and fundraising campaigns directly with your target audience(s). Segment your email list to personalize the messages based on each recipient's interests and engagement level. AND ALWAYS THANK YOUR SUPPORTERS through ongoing personalized emails, making them feel valued and always connected to the cause.
4. Collaborate with Partners & Influencers
Collaboration amplifies your nonprofit's reach and impact. Identify potential partners in your community who share similar values and goals. Partner with local businesses, other nonprofits or influential individuals who can help promote your cause to their audiences. (Helpful hint: You should be working alongside community partners anyways to be taken seriously for grant funding and large donations. There's power in numbers.)
Collaborations can take various forms, from joint events and fundraisers to co-branded nonprofit marketing campaigns. Even a community influencer with a decent amount of followers taking 60 seconds to talk about your mission on their Instagram Live or podcast goes A LONG WAY! It's textbook social proof. By tapping into their networks, you can extend your reach and attract new supporters who align with your mission.
5. Host Engaging Virtual Events
Virtual connections dominate the world we live in. Think about it: How often do you meet a professional contact and connect on LinkedIn within the first 5 minutes? Hosting engaging online events is a fantastic way to bring your community together and raise money. Virtual events can include mission-oriented webinars, online workshops, virtual galas or live-streamed fundraising campaigns.
Even after the pandemic, as philanthropists have enjoyed returning to in-person events, there's still a lot of value in the digital option. (Who would turn down casually watching your case for support and making a donation in their pajamas?)
Be creative with your event ideas. The best promotional content almost always includes engaging posts that are most easily and readily shared.
Nonprofit Marketing Tips to Survive & Thrive in the 21st-Century Digital Realm
At Grand River Agency, we specialize in nonprofit marketing strategies that elevate your impact and empower your mission. This capacity – often out of reach for smaller organizations with limited budgets – is among your most important investments in impact and growth. Unfortunately, it's often overlooked or underestimated.
Our team of experts is passionate about helping nonprofits like yours thrive in a digital landscape that favors larger budgets. We've got you covered, whether you need assistance with storytelling, social media management, email marketing, public relations, website development, SEO, virtual event planning, or anything else!
Let's work together to take your nonprofit's marketing efforts to transform lives in your community. Get in touch with us today for a FREE CONSULTATION.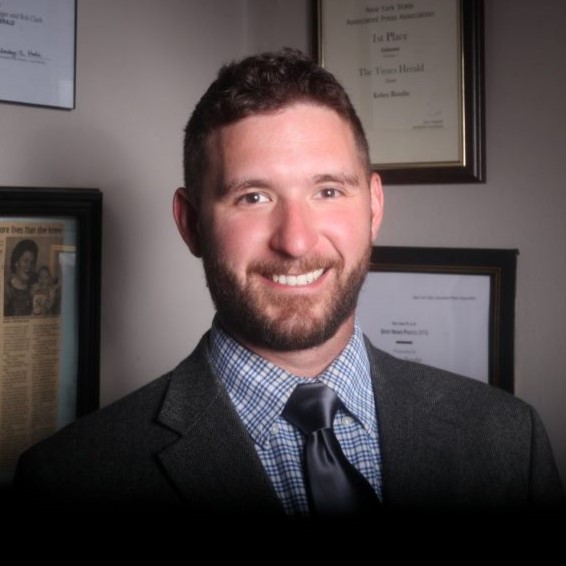 President and Founder, Grand River Agency
With over 17 years of diverse experience in print journalism, digital media marketing, and nonprofit administration, Kelsey Boudin founded Grand River Agency (formerly Southern Tier Communications Strategies) in 2020. The agency specializes in offering contract-based strategic communications, content marketing, grant proposals, website design, and public relations services to small businesses and nonprofits. Kelsey's career spans roles as an editor, content creator, and grant writer, reflecting his expertise in leading successful digital marketing campaigns, securing funding, and executing various projects.