Yes, and I can think of 3 HUGE reasons why you need a digital marketing expert. 
But, in nearly two decades working in professional communications in an economically depressed region, I've seen first-hand how organizations either fail to recognize the importance of digital marketing or lack the capacity to invest in it – even if they wanted to.
Successful organizations, whether small businesses or nonprofits, must have a digital marketing expert (or, in our case, a team of digital marketing experts) to guide a variety of communications tactics. In today's fast-paced digital world, the impact of such strategic communications on growth, visualization, perspective and outreach can't be underestimated.
Frankly, if you're not actively and devotedly working toward a beyond-basic digital presence, you've already lost the game. Standing out – promoting your business or nonprofit mission – in all the noise reverberating the digital realm is incredibly difficult. "Winging it" just won't work.
What is Digital Marketing? (Yes, That's An Actual Question We've Heard)
Digital marketing involves advertising products and services through digital platforms. Tactics include website search engine optimization (SEO), social media, video marketing, email outreach and so much more. But here's the crucial part: your digital marketing efforts shouldn't bombard consumers with endless self-promotion. Instead, you must be helpful, informative and inspiring.
Why is a Digital Marketing Expert Important to Your Organization?
By meeting your audience where they are, engaging them in the digital realm and providing valuable content, you can nurture informed decisions and build trust in your brand. It fosters a stronger connection with your ideal customers, clients and supporters.
Why do you need a digital marketing expert? Because the sheer volume of content produced, digital tools used and complex strategies employed requires experience and capacity – typically well beyond what a small staff or team-of-one could manage.
Remember those three reasons? Here they are!
1. Understanding Your Online Market
Without a digital marketing expert, you may miss out on understanding the intricacies of your online marketplace and where your organization stands within it. Digital content marketing dynamics can differ significantly from traditional channels, including customer profiles, behaviors, competitors and options for marketing communications.
A digital marketing expert knows how to utilize online tools and platforms, such as SEO keyword research, social analytics and email click-through rates. And those are just a few. They can be quite complex – in the weeds, if you will – and difficult to know which to prioritize. We can help you make sense of this data to adjust your strategy or create an even stronger plan to engage your online audience effectively.
2. Choosing the Right Platforms & Outreach Strategies
Selecting the right digital marketing platforms and outreach strategies depends on the nature of your products or services and the audience you aim to target. A one-size-fits-all approach won't work.
A digital marketing expert tailors your strategy based on comprehensive research and experience to determine the best platforms, timing and content types to best engage and resonate with your audience. Quite often, a comprehensive strategy involves a mix of different content types and platforms – from SEO blogging to the perfect high-ROI social media channels to reach your people "where they live in the digital world."
Whether it's captivating YouTube ads or informative white papers, your content choices must be strategic, data-informed and fitting for your unique needs.
3. Staying Ahead of Your Competitors
All of this leads to your ultimate goal behind "standing out" to digital consumers: to stay ahead of your competitors. Now, admittedly, the many wonderful nonprofit organizations we serve may not have "competitors," per se. But whether you're a small business or a nonprofit, digital marketing efforts must certainly compete with others occupying the same digital space.
In the ever-evolving digital landscape, your own marketing tactics must be informed by a deep understanding of the who, what, when, where, why and how. A key component of that also requires understanding how your competitors operate.
A digital marketing expert can delve into research and analysis to pinpoint tactics, identify strengths and weaknesses, and craft a strategy to outperform others online. Embracing competitive analysis allows your organization to offer better, more compelling content.
Choosing the Right Digital Marketing Expert for Your Organization
Selecting a great digital marketing expert is a BIG decision for your organization. Depending on your needs, some expert agencies may have specific skill sets for targeted purposes, while others may offer a broader focus. At the end of the day, EVERY organization in EVERY industry needs expert storytelling capacity. Most of that storytelling these days takes place – you guessed it – online.
At Grand River Agency, we're proud to be a team of versatile digital marketing experts who can cater to your organization's specific needs, providing expert advice, research-driven strategies, and creative solutions to maximize your online presence and drive meaningful results.
Having a digital marketing expert on your team is no longer optional — it's essential. Contracting with a strat-comm firm like ours is often a stronger, more effective (and more cost-effective) choice for your budget.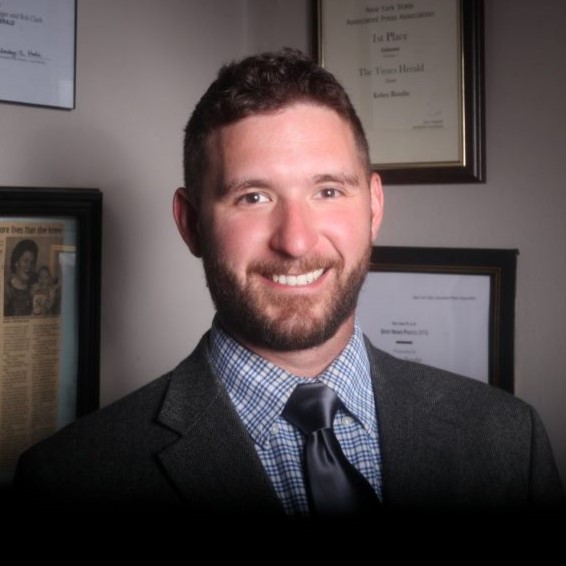 President and Founder, Grand River Agency
With over 17 years of diverse experience in print journalism, digital media marketing, and nonprofit administration, Kelsey Boudin founded Grand River Agency (formerly Southern Tier Communications Strategies) in 2020. The agency specializes in offering contract-based strategic communications, content marketing, grant proposals, website design, and public relations services to small businesses and nonprofits. Kelsey's career spans roles as an editor, content creator, and grant writer, reflecting his expertise in leading successful digital marketing campaigns, securing funding, and executing various projects.