When organizations think about "marketing" in this day and age, usually one of two concepts come to mind: paid advertising or organic social media. Both have value, but there's another kind of marketing that really is in its own category. Done well, strategic public relations and publicity reach farther than any paid advertising could, and creates opportunities for organic social to flow out of it.
Publicity & Public Relations
The Oxford Dictionary says PUBLICITY is:
notice or attention given to someone or something by the media.
And PUBLIC RELATIONS is:
the professional maintenance of a favorable public image by a company or other organization or a famous person.
Approaching publicity and public relations as an arm of your marketing allows organic experiences that create a buzz about your organization that is often more valuable and memorable than any other form of marketing.
What are we waiting for?! Let's dive into how public relations can help you get your brand noticed and remembered for a fraction of the cost of a paid ad campaign.
Understanding the Power of Publicity
Advertising has merit. We know this when we see massive corporations like McDonald's pushing billions of dollars to sell hamburgers, french fries, and milkshakes.
But you're not McDonald's – and your organization likely stands among the mere mortals who have but a fraction of that advertising budget. So what about the campaigns that don't cost money? How can you save your precious resources and capitalize on the power of publicity: earned media.
Use Strategic Public Relations to Earn Space & Airtime in Reputable Media Outlets
A friend of mine had a garage. He worked on cars and motorcycles, but he wanted to create a wheelchair-accessible sidecar that didn't have walls so everyone could enjoy the brisk wind while riding.

I helped him to write a press release about his prototype. It ran in the local newspaper, and then it was picked up by the Associated Press. It was distributed to news outlets across the world. His phone rang off the hook with people interested in his idea!
One story. One press release. Millions of eyes on 450 words that cost only the hour or so it took to gather details and write it.

Do you know how much it would cost to advertise to the number of people that saw his story?

Millions.

If you can create an opportunity to tell your story in such a way that captures people's attention, the media (and social media) will often do the work for you!

Another friend owns a karate dojo. He's written many articles for national martial arts magazines, and done a lot of work to build credibility around his name. But in his case, that national attention wasn't putting more young kids into his karate classes. Again, his only investment is taking time to write every once in a while, and it's paid dividends in thought leadership.
My friend didn't stop there.
Our local school system had a serious problem with bullying. He decided to link arms with a national anti-bullying program that teaches kids how to defend themselves from both verbal bullying and physical bullying without "fighting back." He hosted a free seminar over several weeks and worked with the school system to promote it. He sent out a press release to the local paper, and then hundreds of kids came through his doors to take part in this free program.
What happened next? Dozens of those kids signed up for his karate classes.
And there are so many other examples here in our community alone – not even counting the public relations work we do for client organizations.
Leveraging Newsworthy Events for PR Success
In the dynamic world of business, public relations is a powerful conduit to gain organic exposure and build a favorable brand image. To harness the true potential of strategic PR, businesses must identify and leverage newsworthy events that can catapult them into the spotlight.
Here are some key avenues for businesses to unlock positive publicity:
Hiring Announcements & Major Organizational Changes: When businesses make significant hires (especially individuals known in the public eye) or undergo major organizational shifts (like mergers or expansions), it's a golden opportunity to seize media attention. Crafting compelling press releases and media kits can help businesses share their growth stories with the world, showcasing their competencies, progress, and ambitions.
Community Sponsorships & Engagements: Connecting with the local community is a powerful way to win hearts and gain positive media coverage. By sponsoring events, charities, or local initiatives, even the smallest of organizations can establish themselves as powerhouse community-driven entities. Such work resonates with audiences on a personal level. Participation in community service projects not only fosters goodwill, but also allows businesses to showcase their commitment to social responsibility.
Charitable Donations: Aligning with charitable causes allows businesses and other organizations to demonstrate their philanthropic values. Highlighting charitable donations enhances a brand's reputation and helps attract a more socially conscious audience. By showing genuine support for causes that matter, businesses can create lasting positive impressions.
Illustrating the Power of Volunteering & Community Service Projects
Volunteering and community service projects provide unique opportunities to engage authentically with their communities, beyond monetary contributions. These endeavors allow businesses to go beyond just writing a check and become actively involved in making a difference. These are powerful PR opportunities that foster deeper connection with the community, building brand loyalty and trust.
For instance, organizing a company-wide volunteer day can draw media attention and showcase the business's commitment to making a positive impact. Such events can generate heartwarming stories and images that resonate with both traditional and social media audiences. Engaging with local schools or nonprofit organizations for mentorship or educational programs demonstrates corporate citizenship, which also attracts positive press coverage and admiration from stakeholders.
Becoming a Thought Leader in Your Industry
Remember what I said just a bit ago about my friend establishing thought leadership? One of the most influential ways businesses can stand out in their industry is by leading the discussion. Being the one with all the answers. Being the expert.
By sharing expert opinions on newsworthy topics, workplace leaders demonstrate their knowledge and authority. By extension, their organization is that much more appealing as a resource and trustworthy vendor. Contributing insightful articles to industry publications or offering expert commentary to news outlets amplifies their brand's presence and establish them as go-to sources in their field.
In this digital era, blog posts, podcasts, social media, webinars, etc. provide platforms for businesses to share their expertise directly with their target audience(s). By consistently delivering valuable insights, businesses attract a loyal following and build a reputation for innovation and expertise.
Effective public relations not only garners media attention but also fosters lasting connections with audiences, paving the way for long-term success and growth.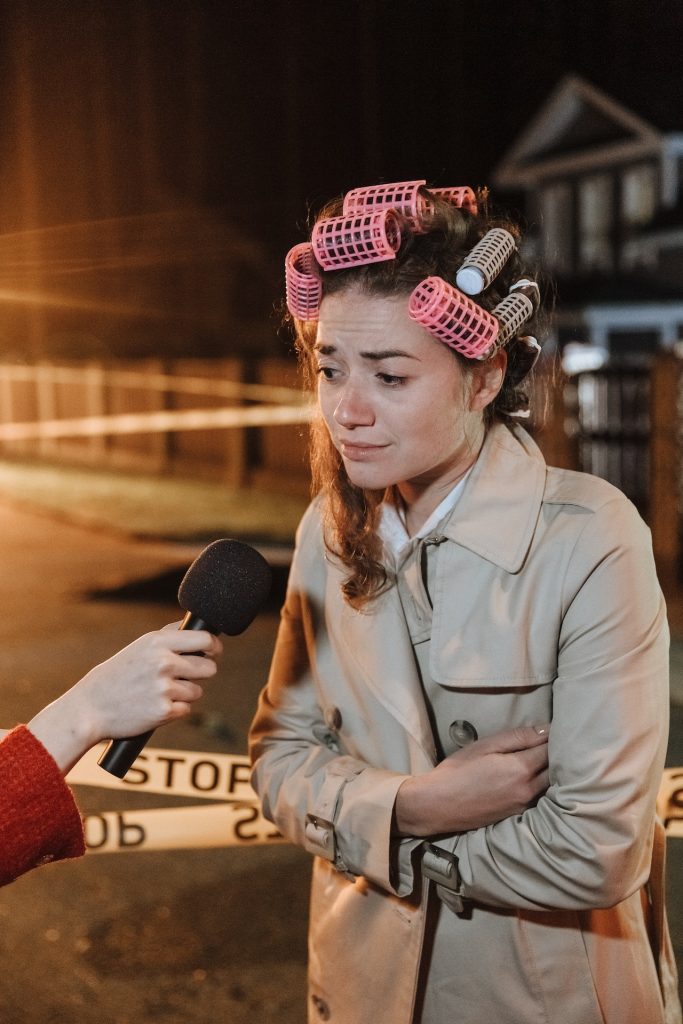 Strategic Handling of Crises & Other Unforeseen Circumstances
There's nothing quite like a PR crisis to simultaneously raise your blood pressure and potentially damage your organization's credibility. Things can spiral out of control despite our best efforts to run a tight ship.
So many potential pitfalls can wreak havoc on an organization's public perception. Like:
Examples of PR Crises
Moral Failure of a Staff Member of Volunteer: These can trigger a severe PR crisis, sometimes impacting the organization's reputation for years, indefinitely, or irreparably. Transparent crisis management, decisive action, and a commitment to ethical values are essential in restoring public trust and mitigating damage.
Product or Service Defects: A major issue with a product or service that poses safety risks, causes harm, or fails to meet quality standards also can lead to a PR crisis. Negative publicity, customer complaints, and potential legal repercussions can significantly impact the organization's reputation.
Data Breach or Security Breach: A cybersecurity incident in which sensitive customer data or confidential information is compromised can severely damage an organization's trustworthiness. Such breaches can lead to loss of customer confidence and sometimes years of costly legal battles.
Controversial Public Statements or Social Media Posts: Inappropriate or offensive statements made by executives, key staff members, and other organizational representatives can quickly go viral on social media. Some can cause public outrage and backlash. At the very least, these can tarnish the organization's image. At worst, it can alienate some (or all) of its customer base.
Environmental or Social Impact Issues: Organizations can face PR crises when they are associated with activities that harm the environment, communities, or social values. This may include issues like environmental pollution, labor controversies, layoffs, or unethical business practices, leading to public outcry and reputational damage.
Factor likely (and unlikely) scenarios and PRACTICE your organizational response. Go step-by-step to know exactly what you're going to say, how you're going to say it, and when.

How To Overcome Negative Publicity
Be proactive: Start generating positive publicity today. If people have a good perception of you, if (and when) a crisis comes, they may be more likely to continue to remember the good things you've done.
Lawyer Up: If necessary, consult with a legal professional. In many cases, your statements could have legal repercussions. It's worth making sure your statement is crafted carefully.
Avoid "No Comment" Responses: If you can't comment directly on the situation, find a statement you can make that provides as much transparency about the situation as feasible. In the court of public opinion, remaining silent can come across as an admission of guilt or wrongdoing.
Resume Pursuing Positive Publicity (When Appropriate): It's important to let people know you're still committed to doing good things. Sometimes immediately after a PR crisis it's wise to lay low, but don't stay in your hole. Continue to do the work that your organization does with integrity, and let your community know you're honor-bound to that work.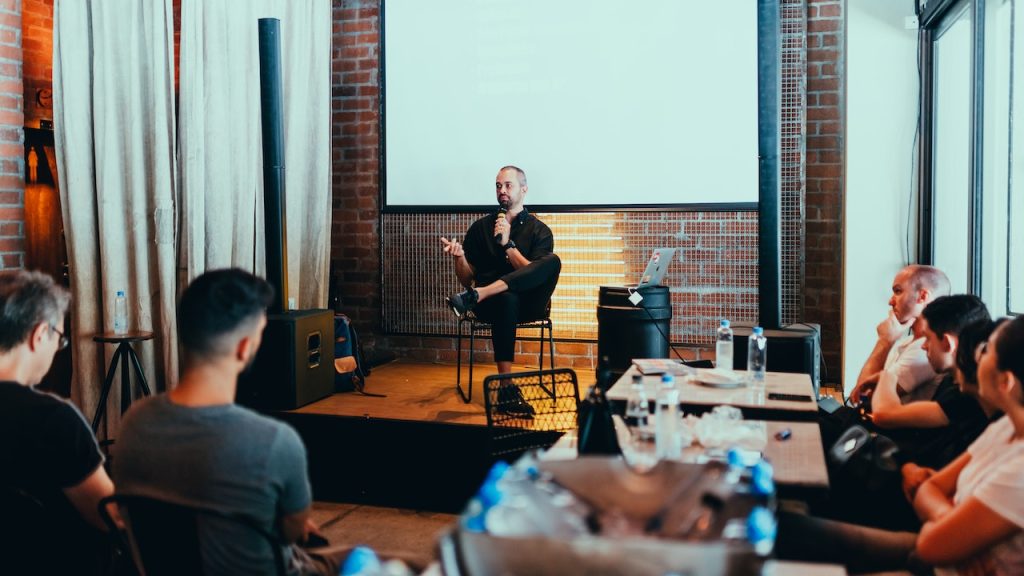 The Art of Crafting Compelling PR Messages

PR campaigns cater primarily to two audiences:
Your Target Audience/Community: Creating a compelling message is specific to your context and culture. You've got to dig into your target audience – also known in some industries as a buyer persona – and your community to truly understand what their needs are. Focus on meeting those needs.
The Media: Capturing the attention of the press / social media audiences is vital, as they are the avenue that carries your message to your audience. Your story won't go anywhere without first being noticed by editorial decision-makers in the media.
When you are appealing to the media, it helps to understand a little bit of "journalism psychology." Journalists are trained to filter through stories to determine what is "newsworthy." Before building Grand River Agency, Kelsey Boudin and I worked as journalists in radio, newspaper, and TV for years.
We know this formula well.
What is Newsworthy?
Timeliness: Immediate and current information and events are newsworthy due to their recent occurrence, as they are considered "news" by virtue of being new.
Proximity: Local information, events and announcements gain news value as they directly affect the people within the community and region, making them more relevant and compelling.
Conflict & Controversy: Events and discussion rousing debate on actions, ideas, or policies attract attention by highlighting community problems, differences and inequities.
Human Interest: People are naturally drawn to stories about others, finding interest in individuals' celebrations, accomplishments, and challenges, as they can relate to such experiences.
Relevance: Information that aids decision-making appeals to readers – such as cooking recipes for enthusiasts or business news for job seekers – as it offers value and utility.
Publicity and public relations give you the opportunity to connect with a wider audience – to engage with more eyes, hearts and minds. It opens doors that no paid advertisement could ever get you. If you can identify the right way to get your message in front of the right people through publicity, it's going to open doors for you that you couldn't even imagine.
Do you need help with your public relations? Grand River Agency would love to help support you in building a PR strategy that truly drives results. Get in touch with us and we'll help come up with a publicity plan to help you tell your story well.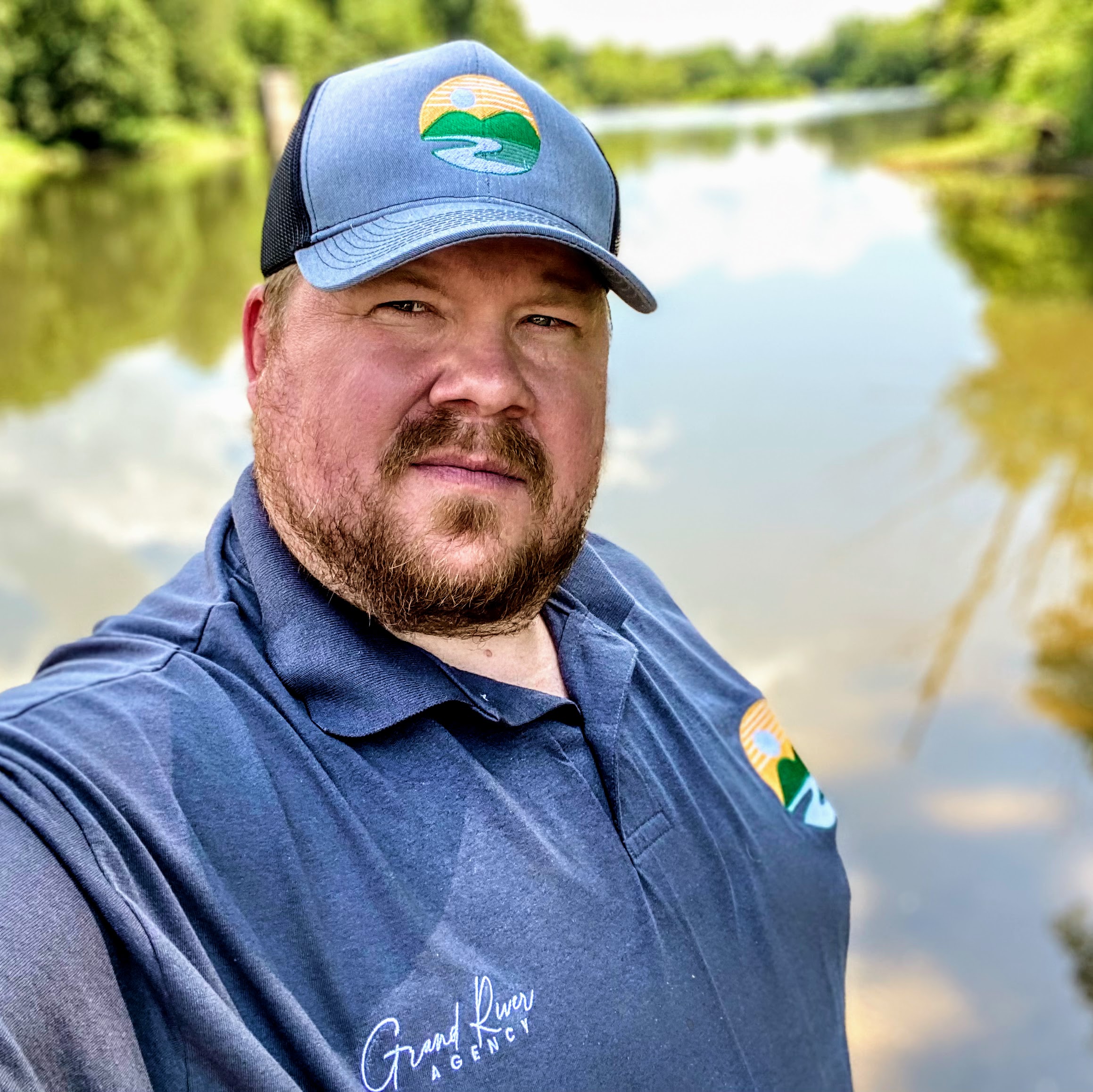 Vice President of Client Success, Grand River Agency
Josh is an expert multimedia professional with more than 25 years of experience in graphic design, digital media content production and community outreach. While working for several news and digital media agencies, as well as his own entrepreneurial endeavors, he has built and designed hundreds of websites and other forms of promotional content.
Josh has produced content for print, radio, TV and digital news and advertising firms. He has a keen eye for the
aesthetic, as well as a commitment to organizational visions. Josh has authored 12 books on self-improvement,
faith and career success.