WordPress is an essential tool in today's internet economy. About 810 million websites use this popular site builder and open-source content-management system (CMS), which is known for intuitive site organization, design theme selection and back-end optimization tools. In this blog post, we'll review a WordPress Maintenance Checklist – everything you need to keep your website running at top speed.
Over 500 new WordPress sites are made daily. The majority of business websites we build, design and optimize here at Grand River Agency are – you guessed it – WordPress sites.

But there's something a lot of users forget, and it can lead to major problems for your site. Failure to perform regular WordPress maintenance and to update plugins can:
Leave your site vulnerable to hackers
Slow its performance
Make your site unusable for visitors
Harm your search engine optimization (SEO)
& More
If your potential customers can't find, access and use your site properly, that's obviously a big problem! Whether you're a small business or a nonprofit organization, you need your site to be a digital marketing machine (for so many reasons)!
So we're going to give you a brief overview of how to keep your WordPress-powered site maintained properly. Without further ado, here's your WordPress Maintenance Checklist.
Backup Your Website Regularly
Imagine what would happen tomorrow if your website disappeared. I've seen it happen! I've seen website owners have to rebuild their sites from scratch because they didn't have a backup plan in place.
So it's important to backup your website regularly. Here's how your backup plan could work.
Your Hosting Company
Often, your hosting provider will have a scheduled backup in place as a matter of day-to-day WordPress maintenance. It might be wise to check with them to see how often they create a backup, and how to access it if you need it.
Some hosting companies charge for this service, and others will include it in your hosting plan.
Automated Backup Plugins
There are a number of automated backup plugins out there to preserve your website data. Jetpack, which is an essential plugin for any website, has a fantastic paid plan that runs $4.95 a month called Vaultpress.
Free and "Free-mium" plans from Duplicator and UpDraft Plus are also worth looking into.
How to Manually Back up your WordPress site with cPanel
Access your cPanel dashboard by logging in with your credentials.
Locate and click on "File Manager" under the "Files" section.
In the left panel, locate the "public_html" folder and expand it by clicking the "+" symbol.
Choose the folder corresponding to your website's name.
Right-click on your website's folder and choose "Compress" from the options.
Select "Zip Archive" as the compression format and click on "Compress File(s)."
Once the compression process finishes, select the generated zip file and click "Download" from the top menu bar.
Ensure the backup is stored in a secure location on your hard drive to preserve your data safely.
Congratulations! You have successfully completed the manual backup process. Feel free to repeat these steps as frequently as needed to maintain a reliable backup of your website.
Update WordPress Core, Themes & Plugins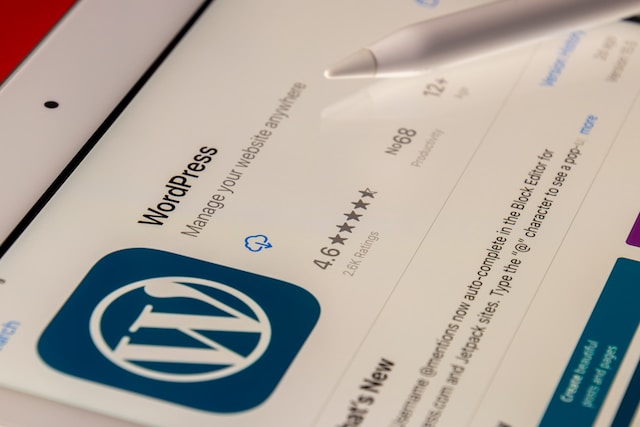 Many don't understand that much of the WordPress software is crowdsourced. That means there's a large community of developers who create the core software, themes, and plugins. Some of those are paid features from those developers, and some of those are free features. Both the paid and the free features though, are often being updated to keep them functional and secure.

Every so often, WordPress will issue an update to its core files, or the plugin developer will issue an update as well to address bugs and security issues. If you don't keep these up to date, the plugins, and themes can break, making your site not function properly.

You can configure wordpress to auto-update these files, and most of the time, you won't have problems as a result. Every now and then, the update may cause a bug or a conflict. Usually, these issues are identified quickly, and another update is issued to correct the problem.
Rather than using auto-update, it may be wise to use a staging area to test each update to make sure it doesn't affect your site.
Secure Your WordPress Website
Many years ago, when I was new to WordPress maintenance, I was hosting several websites for my own ventures and several clients. The developer of the WordPress theme at the time closed up shop, and stopped updating their theme. At the time, I knew very little about website security.
Hackers from a foreign political group exploited the theme, and were able to gain access to several websites, replacing the front page with a splash page that promoted their political agenda, and deleting all of the content that I had created!
It took weeks to get that mess sorted out – and many embarrassing apologies to my clients!

But we live and learn. I certainly learned the importance of making sure that my webhost used strong security measures on the backend, and I started using some different tactics for securing the WordPress sites on the front end.
WordPress Security Plugins
I typically use Jetpack's built in security features, as well as a plugin called Wordfence to keep sites secure. There are a number of additional security plugins to choose from. Depending on the nature of the business your website does, you may consider purchasing a premium service or using a free plugin. (Just make sure the plugin has great reviews from other users!)
Passwords
Last, but certainly not least, let's go back to the basics. One of the best ways to keep your WordPress site secure is to make sure that you are using strong, properly formatted passwords. You can also use two-factor authentication and limit login attempts. This helps to stop brute-force attacks and other similar breaches.
Let's Wrap This Up Our WordPress Maintenance Checklist
It's important to keep your website running smoothly. Your site has so much to do with your success as you tell your organization's story in the digital realm. Here at Grand River Agency, we want our friends to succeed! So:
Update your core files, themes, and plugins
Get a security plugin
Use a strong password
Backup your site regularly
Sounds simple, right?
Well, there are quite a few intricacies that can necessitate more experienced hands (like mine). But these WordPress maintenance tips are generally applicable and easy to implement for someone with moderate technical skills.
If you need help with any of this, there's no shame in reaching out for help. Let a professional guide the process to avoid website failure and other headaches along the way.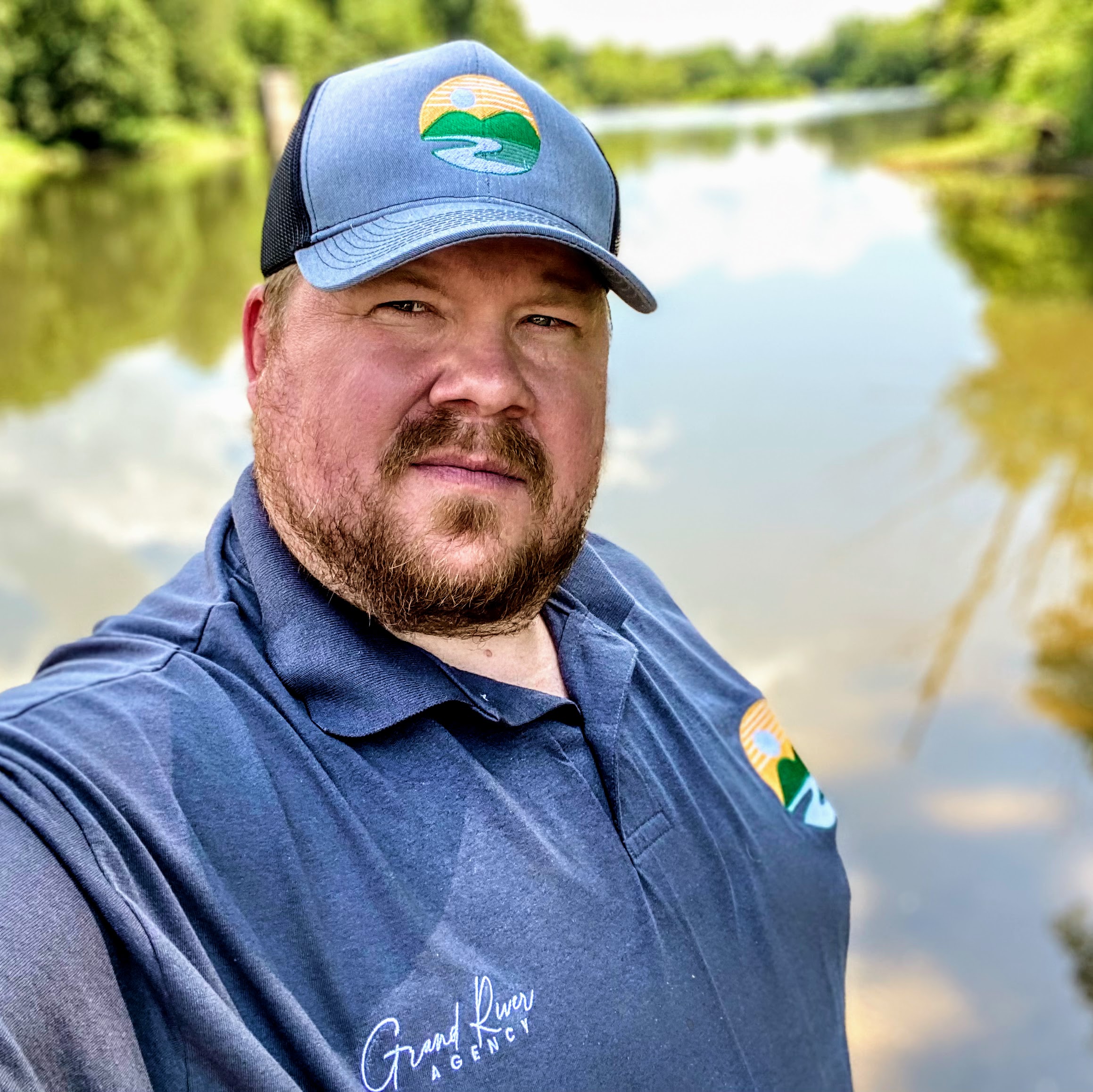 Vice President of Client Success, Grand River Agency
Josh is an expert multimedia professional with more than 25 years of experience in graphic design, digital media content production and community outreach. While working for several news and digital media agencies, as well as his own entrepreneurial endeavors, he has built and designed hundreds of websites and other forms of promotional content.
Josh has produced content for print, radio, TV and digital news and advertising firms. He has a keen eye for the
aesthetic, as well as a commitment to organizational visions. Josh has authored 12 books on self-improvement,
faith and career success.